Benson Green Technologies Web Design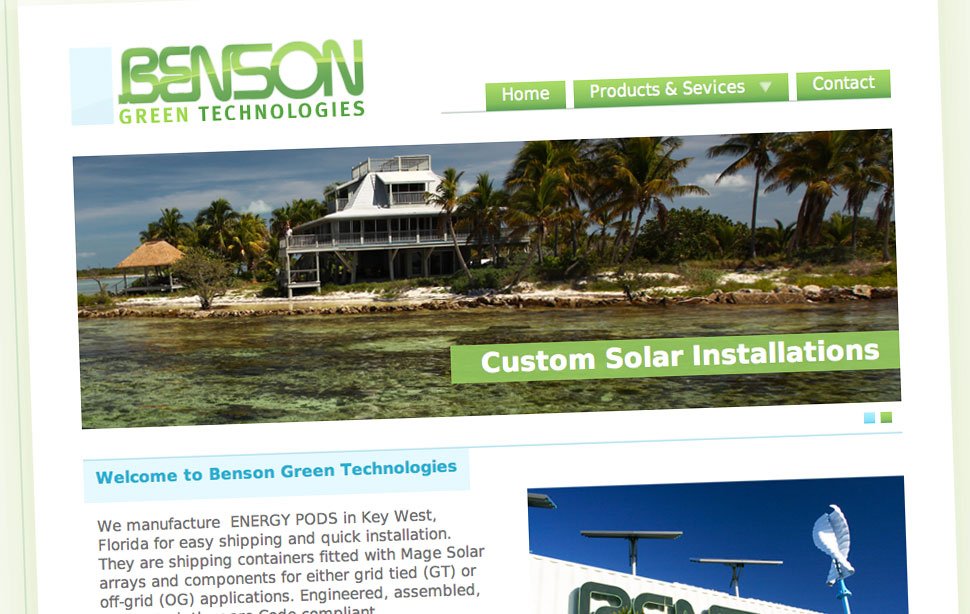 Key West Green Energy Web Design.
This site features many different solar and wind energy products. We built it so the site owner can add as many products and categories as he wants. We have received many great comments about our web design and the client, William Benson is very happy with our work. Go Green Key West!
WordPress CMS
Video integration with featured images
Social Sharing
Custom Image Viewer